Dental Professional – Training-Conferences
Previous Events
DPLtd HANDS ON Day in Endodontics – Saturday 25th July , sponsored by Dentsply and Dental Directory
Shashi Mishra, a specialist in Endodontics delivered a hands on day covering topics including key areas to help increase success when carrying out root canal treatment, strengths and weakness of NiTi file systems, as well as fundamental principles of root canal treatment.
Hands-on practice was available for both ProTaper Next and Wave One Gold files for canal shaping.
The programme cost was just £45 (including lunch & refreshments) and five and a half hours of verifiable CPD was attributed.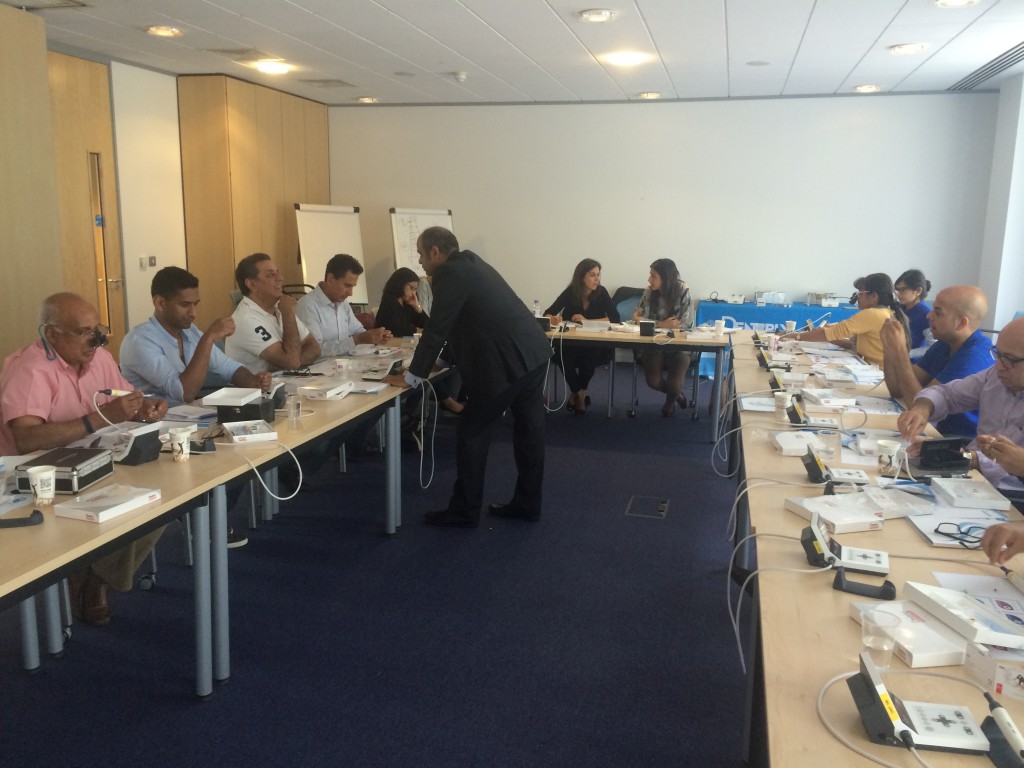 DPLtd Core CPD Day- Saturday 14th March 2015
 Dr Raj Majithia, delivered a variety of core CPD topics including: Safeguarding Children and Vulnerable Adults, Mouth Cancer Prevention and Detection, Decontamination and Handling Complaints.
The program fee was only £40 accruing 4 hours of verifiable CPD, with over 50 members attending, who thoroughly enjoyed the day; some comments about the day included:
"Very good lectures, brilliant & engaging speaker. Concise & informative"
"Very good course, better than others!"
"Good selection of core CPD topics"
DPLtd and Coltene Hands-on day: Clinical Techniques in Contemporary Crown & Bridge, Saturday 19th July 2014, LonDEC  
Dr Vinit Gohil and Dr Neel Patel, both specialists in prosthodontics, provided an update on contemporary ceramic restorations. The programme took place at LonDEC (London Dental Education Centre), a state-of-the-art education and training centre, and included hands-on exercises with tooth preparations for zirconia crowns, ceramic onlays, and veneers.
The program fee was only £45 and was fully subscribed with a dedicated close group of DPLtd members. Feedback on the day was very positive, a selection of comments are shown:
"Wildly exceeded my expectations. Lots of content and a really focused hands-on. Approachable tutors. "
"Both speakers were excellent. Knowledgeable and approachable. Thanks!"
DPA and DenPlan: Core CPD Day, Saturday 5th April 2014
Dr Catherine Rutland delivered an interactive and dynamic day, Covering Safeguarding Children and Vulnerable Adults, Oral Cancer, Legal and Ethics and Complaints Handling. This event was well attended with over 50 attendees providing us with excellent feedback and value for money from members.
The program fee was only £30 (Early bird fee) or £40 including lunch for associates and £15 for students.
DPA and DenPlan: Study Day with Dr Martin Kelleher, 5th November 2013
Dr Martin Kelleher delivered some entertaining and informative presentations on "Facts and Fallacies" in Cosmetic Dentistry, Clinical tips and tricks, Pitfalls for the Unwary, and Clinical, Ethical, and Legal Dilemmas in Cosmetic Dentistry. This event was attended in good numbers by our members, and accrued 5 hours verifiable CPD at a cost-effective fee of only £30