GC 2016 Clinical & Technical Hands-on TRAINING
25th July 2016 @ 8:00 am

-

26th July 2016 @ 5:00 pm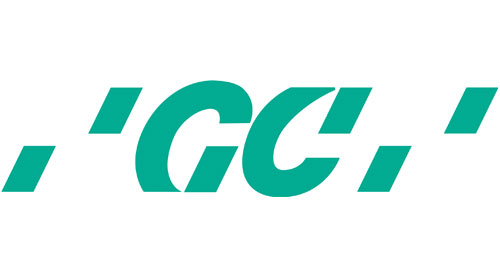 GC Europe Campus

GCUK7743_Course Programme 2016_Final-edited-v2.pdf
A new standard in training and education
G-ænial Course
In addition to GRADIA Direct, GC has now launched a new, improved composite system, G-ænial. To create anatomically functional composite restorations there is only one role model to take seriously; the responding natural tooth. After analysing the structure of a natural element, we can use simple steps to rebuild the perfect copy of the natural example. G-ænial offers all the possibilities required to rebuild a natural and functional occlusion. Even monochromatic restorations become beautiful due to its unique chameleon effect. Together with the laboratory GC GRADIA System, GC GRADIA gum shades, Metal Primer II, Composite Primer and Ceramic Primer II, G-ænial becomes the most complete system for any white or pink aesthetic or cosmetic restorations. The new 7th generation G-ænial Bond and the new LED D-Light Duo make the G-Family complete. You will find out for yourself on our two day course! Programme • Theoretical presentation of G-ænial • Demonstration build-up technique Class IV • Hands-on Class IV • Demonstration build-up technique Class II • Hands-on Class II • Theoretical presentation of G-Bond & G-Light • Demonstration of GC GRADIA Gum G-ænial Course Points of interest • Recognition of individual tooth characteristics • Correct shade taking • Adequate preparation • Polychromatic anatomically functional build-up • Individualise composite restorations • Metal, composite and ceramic primers • Finish and polish • Adhesion and luting
---
Initial Course
GC Corporation has been working very closely with technicians to determine which of the ceramic porcelain properties are most important and what exactly the technicians would like to achieve with their porcelain. During this course the Initial System will be demonstrated in its entirety, with a hands-on session allowing you to use the material on actual cases. Initial Courses will be held in the UK. For more information please contact GC UK on 01908 218 999.
---
Technicians' Composite Course
GC UK are pleased to announce the launch of a new generation laboratory light cure composite. This new aesthetic, high strength material will be available in different modules and consistencies, pastes, flowable and 1 body stain and glaze and will be launched April 2016.